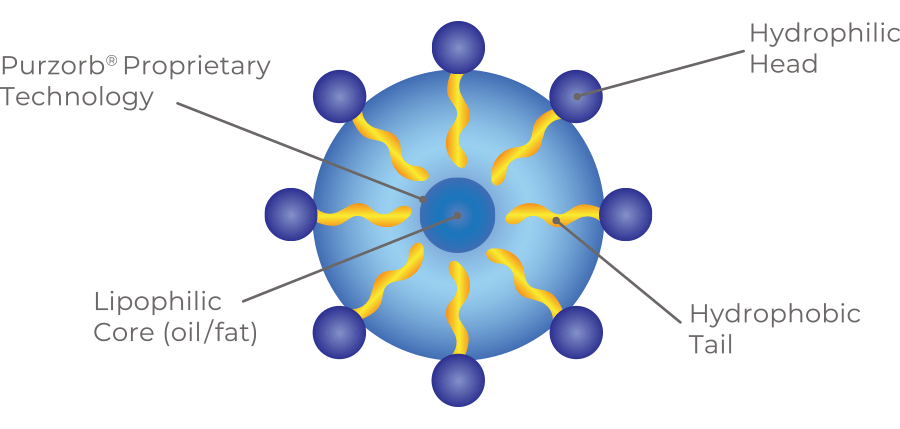 ---
PurHealthRX Solution
The PurHealthRX Technology team has been manufacturing and marketing bio absorbable oil based ingredients and formulating them into products for the past 6 years. Purzorb® is the technology for taking an oil based ingredient and making it bio absorbable or "bioavailable" to the body without changing its form and structure. Purzorb® accomplishes this process in the same way the body does it by mimicking the body's way to make oil based ingredients bioavailable.
7 Hemp CBD vs. the Competition
Swipe between the two images below to see the difference between 7 Hemp CBD and the other Hemp CBD products on the market.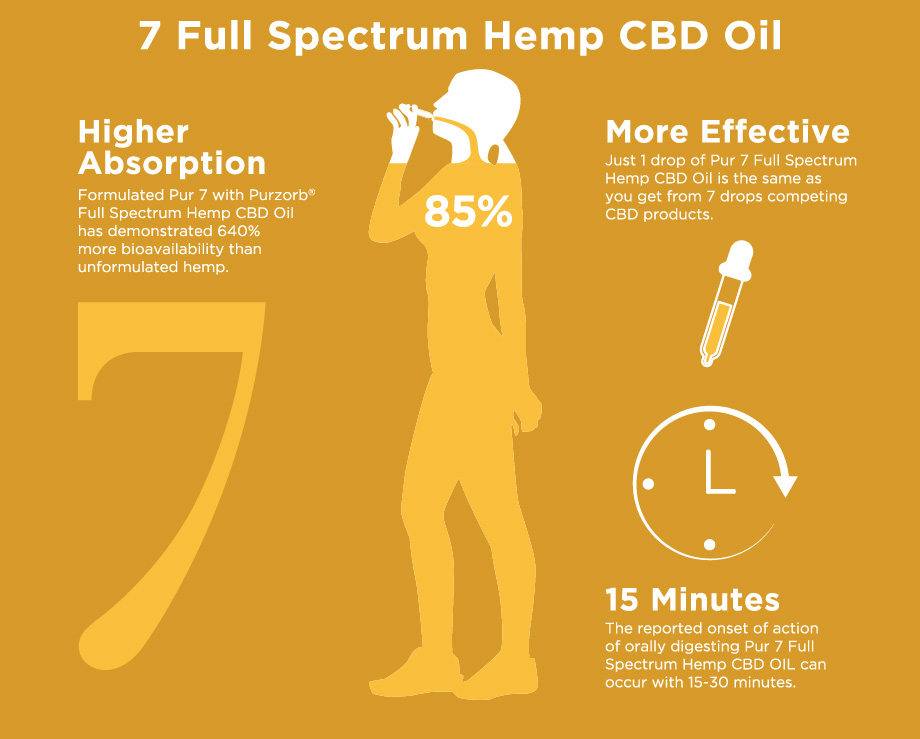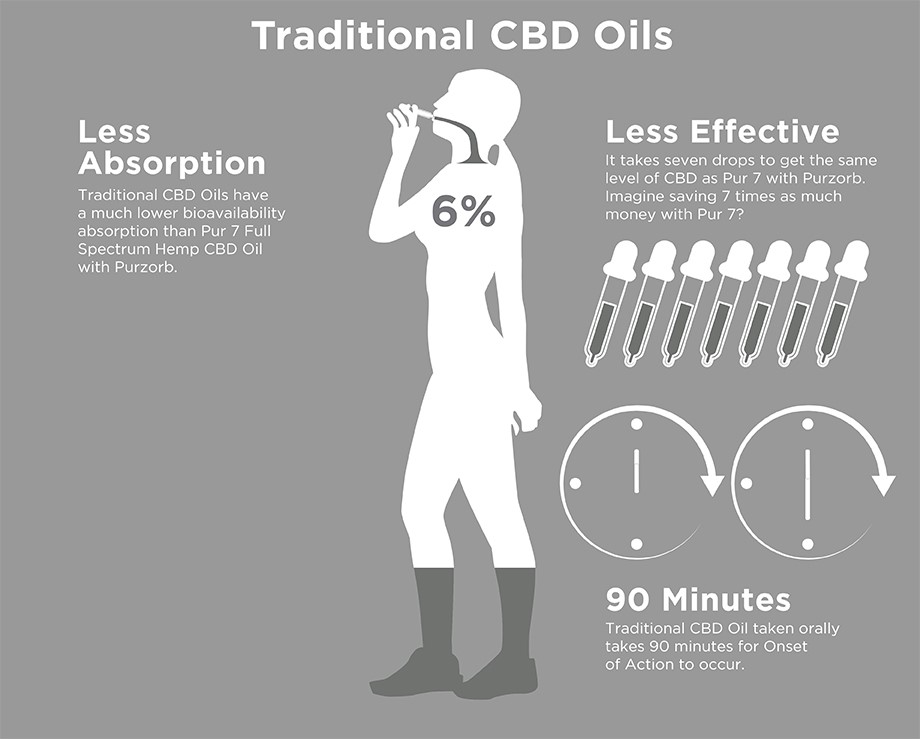 85% Absorption in the GI Tract
In laboratory studies, Purzorb® formulated Hemp CBD Oil has demonstrated significantly more bioavailability than unformulated hemp. This means that Purzorb® Hemp CBD Oil can get the same effect, quicker than that of a much larger dose of traditional CBD oil based products.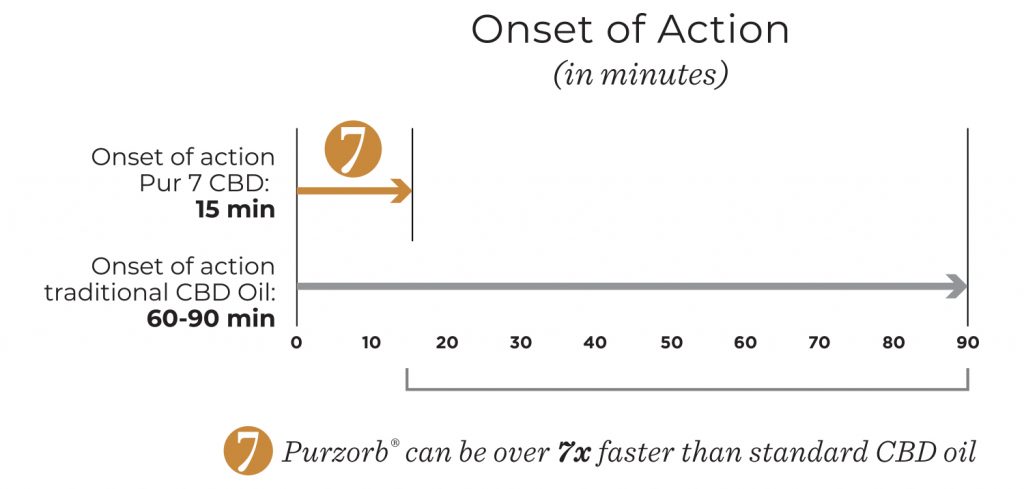 The reported Onset of Action of orally ingested Purzorb® CBD oil can occur within 15-30 minutes compared to traditional CBD oil which occurs between 60-90 minutes.